About Naomi Harica
Head Dancer / Choreographer / Performer / Owner & Producer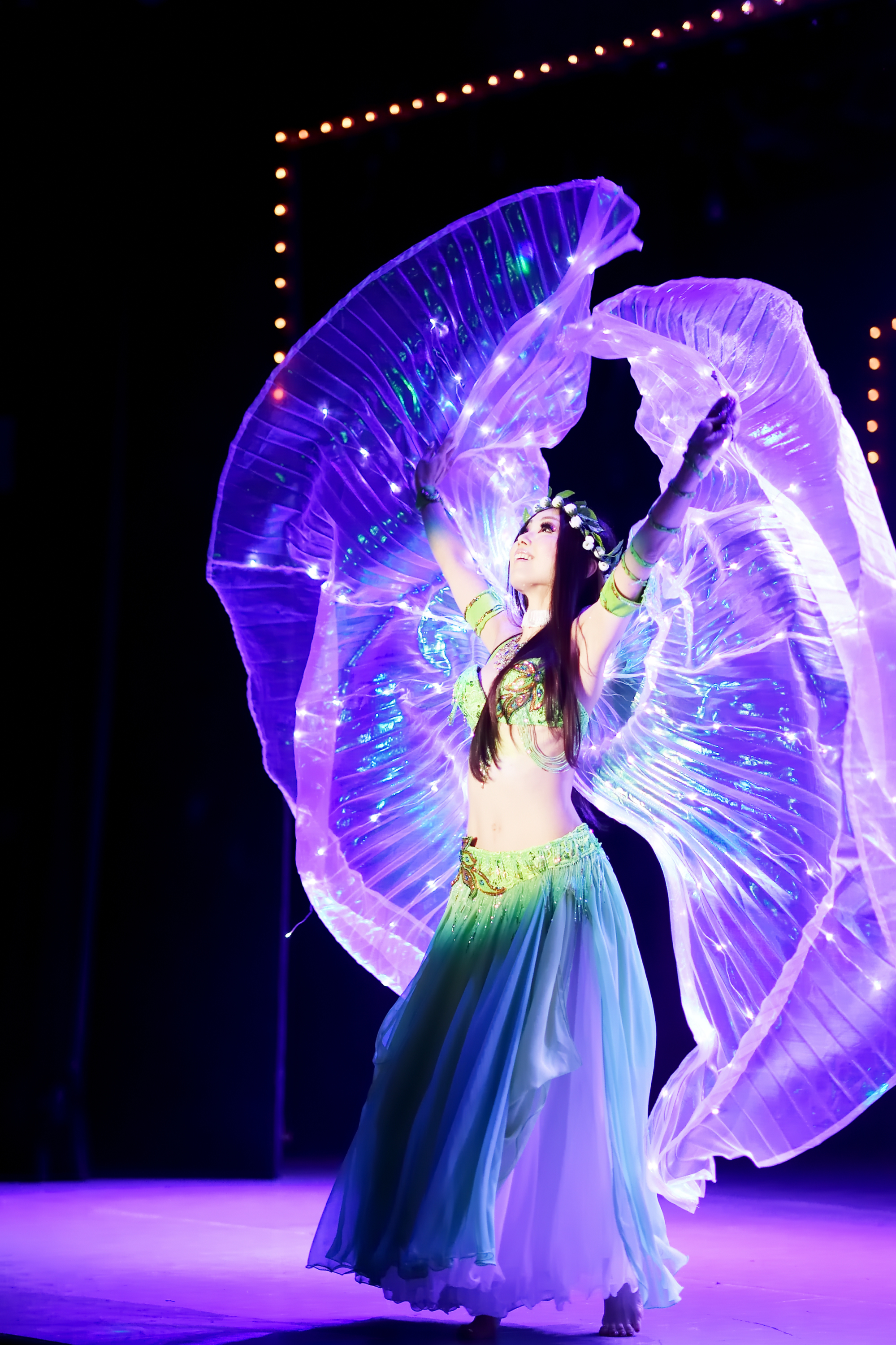 Hello!
My name is Naomi, and I have been learning belly dance and other dance styles since 2005.
In 2012 I started teaching private and group classes.
I continue to study and take workshops in both Japan and overseas.
My dancer name "Harica" is a Turkish word,
which means "wonderful" and "attractive."
I was given this name by Didem who is the top belly dancer in Turkey.
I studied with her in Turkey, in both 2011 and 2015
and she is my belly dancing inspiration.
My dance style is based on modern belly dance mixed with other forms of dance and movement. It's a kind of original "fantasy-fusion-belly dancing."
I mix Indian Bollywood Dance and ballet movements together with belly dance to create a beautiful dance fusion.
I'm learning Chinese dance, Japanese dance as well.
I teach the dance styles mixed together, as well as seperately, depending on the songs and situations.
So, I can say my dance style is quite unique.
From the time I enter a performance, people say I move and look like a fairy from the atomosphere floating around and sparkling in the sky.
This feeling affects people immediately brightening their faces and making them smile along with my dance.
I want to create a fantastic, mysterious and magical show on the stage together with my students.
I believe the most important points for my dance are elegance, sensitivity, and cute style, and always keeping a Japanese feeling.
I teach dance in different locations in Osaka, in Esaka, Yodoyabashi (Honmachi), Ryokuchikoen and Ibaraki.
Please check my lesson page for more information.
I'm looking forward to seeing you!
Thank you